Selected materials, handicraft care, maniacal attention to the details, minimalist design: the experience of the listening is changing. Another dimension is given off through the Laboratorio Audio speakers.
Continue Reading

→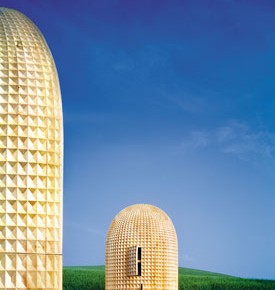 Universal symbols have become such for their ability to immediately evoke life's great events: the arch of the sky, the line on the horizon, a starry sky, the sun, the moon, the foliage of trees, the waves in the sea, springtime, the verticality of a tree and of a person, motherhood.
Continue Reading

→

This company has grown from a craft to a large modern industry over its 60-year history. Throughout that time the careful choice of raw materials and control of production techniques has remained unchanged.
Continue Reading

→